Senior Tax Associate
We are a well-established firm offering a competitive salary and benefits package, opportunities for growth, the ability to work directly with clients and build personal relationships!
Responsibilities
Prepare and review federal and state income tax compliance
Prepare and review annual corporate and individual income tax projections
Assist in the resolution of federal, state and local tax notices and audits
Perform research and other special projects as necessary
Develop knowledge, understanding, and compliance with all applicable federal, state, and local laws and regulations relating to job duties
Perform other duties as assigned by management
Requirements
CPA certification required
3-5 years of experience within a public accounting firm
Proven demonstration of tax compliance and consulting experience across a broad range of entity types
Proficiency with ProSystem fx or similar tax software
Must be able to effectively organize, prioritize and manage multiple engagements under tight deadlines
Strong analytical, organizational and written and verbal communications skills
Proficiency in computerized, networked environment – all applications are hosted in the cloud!
How to Apply
Qualified, highly motivated, and ambitious individuals looking for a challenging and rewarding career may forward resumes with cover letters for immediate consideration.
Our interview process normally consists of:
Brief phone call
1-2 rounds of in-person interviews
Offers typically made within 24-48 hours of interview
The Company is an Equal Opportunity Employer, drug free workplace, and complies with ADA regulations as applicable.
All applicants are considered for all positions without regard to race, religion, color, sex, gender, sexual orientation, pregnancy, age, national origin, ancestry, physical/mental disability, severe/morbid obesity, medical condition, military/veteran status, genetic information, marital status, ethnicity, alienage or any other protected classification, in accordance with applicable federal, state, and local laws. By completing this application, you are seeking to join a team of hardworking professionals dedicated to consistently delivering outstanding service to our clients and contributing to the financial success of the firm and its employees. Equal access to programs, services, and employment is available to all qualified persons. Those applicants requiring accommodation to complete the application and/or interview process should contact a management representative.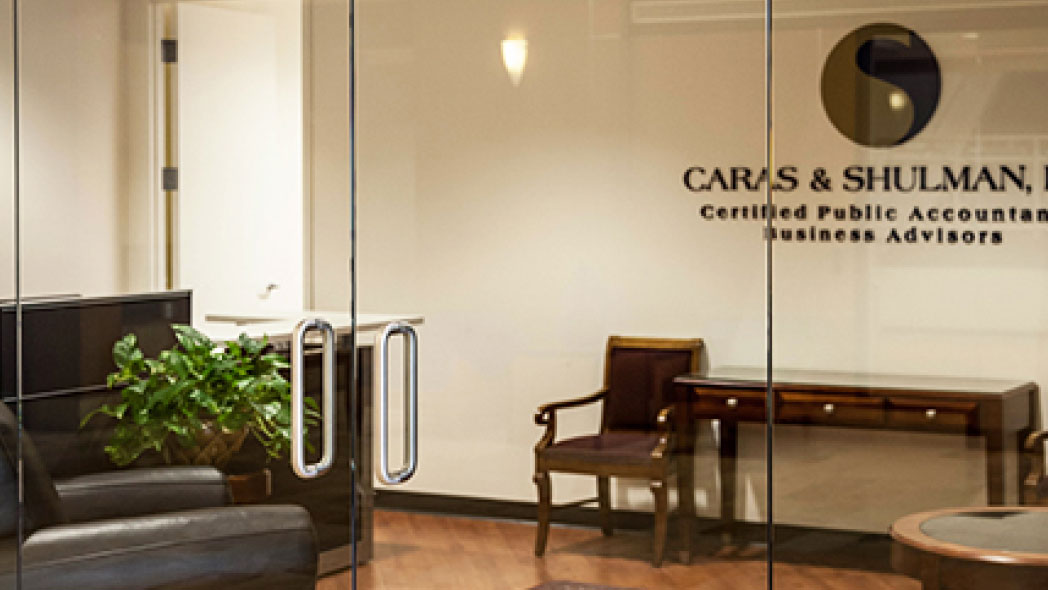 Do You Want to Join Our Team?
Caras and Shulman, PC is always looking for qualified, highly motivated, and ambitious individuals looking for a challenging and rewarding career. If you are interested in this opportunity, you may forward your resume and cover letter for immediate consideration. To submit, your resume and cover letter, click the "Apply Here" button below: